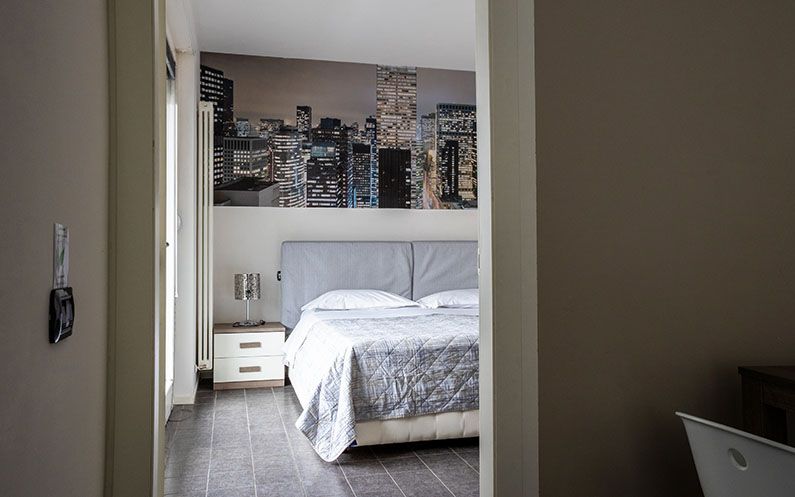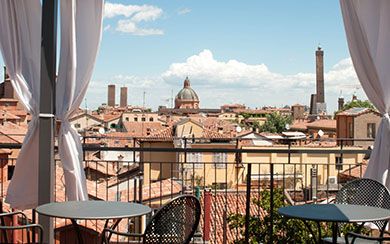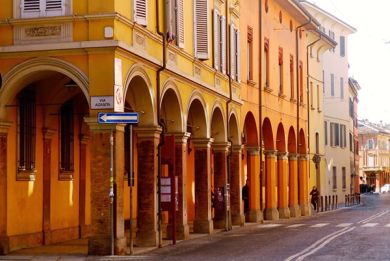 Apartments in Bologna - Urban Mobility Residence
Urban Mobility a new concept of Residence in Bologna, a smart solution for short, middle and long stays: our apartments are in a new and innovative building. Inside you will find modern floors and ceramic coatings, fully equipped kitchen, balcony with a relax area and a nice view, LED Tv, washing machine, high speed wi-fi included.
High quality, cleanness, exclusivity are our focus point: in our apartments every service is flexible and customizable, in order to provide to our guests the best experience possible in our town Bologna.
Our new and smart residence nearby Bologna downtown is placed in VIA DELLA FERRIERA 4, 40133 BOLOGNA, 300 meters from Hospital Maggiore Alberto Pizzardi, and just few km from Bologna Airport "Guglielmo Marconi", Bologna Central train station, Bologna Fair Exhibition Centre, Unipol Arena. Our location is also close by Motorway and directly in front of bus station number 13, which easily connects to historical center in a couple of minutes.
Urban Mobility Residence is a smart solution in Bologna, placed beside a big shopping centre, in Bologna downtown. In surrounding areas you will find all the main services, including banks. Furthermore there is also a big green relaxing park along river Reno.
Two different kinds of apartments are available: two roomed apartments and three roomed apartments. Their location is fast and easy to reach and around them you will find all the main services and shops.
We strongly support a sustainable urban mobility, so please feel free to contact us for information about bus, bike sharing and transfers.

300 meters from the Ospedale Maggiore Alberto Pizzardi

4km from
Bologna Marconi Airport

4 km from
the railway station

4 km from the Bologna Fair
and the Unipol Arena